In October 2014, I posted an image of a James Churchward painting and asked if anyone recognized the location.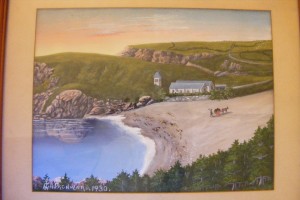 One astute individual earlier this year did a bit of looking around and may have found the location.
According to his email, the location is Gunwalloe Church Cove Beach, Cornwall.
Have a great day.